Jonathan Bergmann — Thursday, June 21st
Jon Bergmann, co-author of the book on the Flipped Classroom and co-pioneer of that technological movement in learning, believes educators should ask one guiding question: What is best for my students in my classroom? To the best of his abilities, Bergmann has sought to answer this question during the course of his 24 years as a high school science teacher.
Bergmann received the Presidential Award for Excellence in Math and Science Teaching in 2002, and was named a Semi-Finalist for Colorado Teacher of the Year in 2010. Jon is currently the Lead Technology Facilitator for the Joseph Sears School in Kenilworth, Illinois, the father of three teenagers, and happily married to the love of his life. His innovative book on the Flipped Classroom will be available from ISTE Press in June of 2012.
Thursday, 8:30am–11:30am (Bighorn B) – "Introduction to the Flipped Classroom"
Learn from Flipped Classroom pioneer Jon Bergmann as he travels through his transformation from a twenty-year lecturer to a flipped class founder. He will take you along on his journey and demonstrate how the flipped class can transform today's educational climate by affording teachers more face-to-face time with students. Flipping allows for real differentiation by making students take responsibility for their own learning and encouraging them to master academic material.
Thursday, 1:00pm–4:00pm (Bighorn B) – "How to Make Flipped Videos Students Will Love"
This hands-on workshop shows participants how to create an educational video their students/staff can use. Discover the software choices available for making flipped videos using basic iOS apps to full blown computer programs. Learn the Ten Laws of creating quality videos and where to post video so it is accessible to your students. You will even have a video to share with your classroom when you walk away from this session!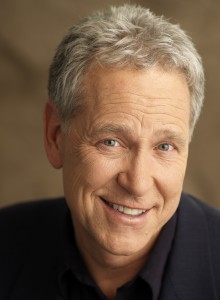 Hall Davidson — Wednesday, June 20
Hall Davidson began teaching middle and high school English, Spanish, mathematics, and bilingual mathematics in 1971. He left the classroom to teach math on an Emmy-winning Los Angeles television program and spent 20 years at area PBS stations teaching, leading staff development, championing content creation by students and teachers, and ultimately producing a television series on education, technology, parenting, and theater.
Davidson frequently contributes articles to national educational publications and co-authored TechWorks, an internationally distributed classroom technology kit. With a team, he founded Kitzu.org, a resource of free online kits that encourage project-based learning with media. Davidson was elected to the board of Computer-Using Educators where he served for six years and has been on two college faculties teaching technology for teacher credential candidates.
For twelve years, Davidson coordinated the nation's oldest student media fest, the California Student Media Festival, where he reviewed over a thousand student projects. He has been a keynote speaker at major technology conferences, consulted for professional organizations and corporations, and has been on advisory boards and committees for organizations ranging from the Academy of Television Arts and Sciences to the California School Library Association. Davidson was twice re-elected as site chairperson at the local elementary school where the categorical budget required his signature.
Hall Davidson joined Discovery Education in 2005 where he blogs, creates webinars, works in educational partnerships, and serves as director of Global Learning Initiatives. He has spoken about technology and education to audiences around the world. His two children attended Los Angeles public schools, one of whom graduated from UCSC and is preparing for graduate work in education at the University of Southern California.
In 2011, Davidson received the prestigious "Make IT Happen" award, which represents an internationally recognized ISTE program for educators and leaders promoting educational technology integration in K–12 schools.
Wednesday, 8:30am–11:30am (Bighorn B) – "From Trees to Bits: Moving Education Into the 21st Century"
For generations, students lived with textbooks with "print DNA": linear, undifferentiated, and non-dynamic. New "techbooks" arrive on iPads (and others) with cloud-based media DNA: fluid, differentiated, embedded, and as rich as the web. Moving classroom practice more deeply into such digital resources provides benefits for differentiation, extended learning, remediation, and accountability.
Going digital not only taps the cloud, it changes the whole game. The book becomes its own backpack carrying encyclopedias, microscopes, cameras, and more. Watch how the magic of tablets like the iPad and its cousins bring a deep and immediate connection to learning. Be sure to bring your mobile devices.