Thank you for registering to attend: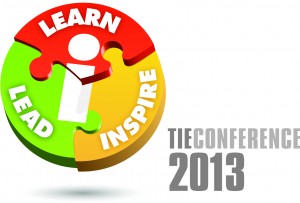 June 17, 2013 Preconference Leadership Academy
June 18-20 Conference
Copper Mountain Resort, Colorado
GENERAL CONFERENCE INFORMATION: To learn more about the Conference, be sure to visit the TIE Colorado website. The TIE website is updated periodically as details are confirmed, including any schedule changes, so please check the website prior to coming to the event.
LOCATION: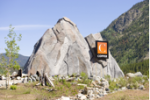 Copper Mountain Resort
509 Copper Road
Copper Mountain, CO 80443
866.841.2481
NAME BADGE / EVENT TICKETS: Pick up your name badge, which includes meal, beverage, and prize tickets, onsite at the TIE Registration Desk in the Copper Mountain Center Village.
CONFERENCE REGISTRATION, LOST AND FOUND, BOOKSTORE AND ATTENDEE BAG PICKUP:
Copper Sports Center, Guest Services (A10) — Located in the retail shop underneath Jack's Slopeside Grill (Copper One building, Center Village
Monday, June 17
7:00am–10:00am (Leadership Academy and Conference)
4:00pm–8:00pm
        Tuesday, June 18
Ski & Ride School — Located at the top of the escalators, across from Jack's Slopeside Grill (Copper One building, Center Village)
       Tuesday, June 18
       Wednesday, June 19
       Thursday, June 20
You will receive an attendee bag containing an Important Conference Information flyer. Please read the flyer carefully as it contains logistical, drawing, and bookstore information, as well as advocacy opportunities.

EXHIBIT HALL: Our Exhibitors and Sponsors help keep registration fees affordable, so be sure to thank them for their contributions and support. Located in the Copper Pavilion, the Exhibitor Hall is open Wednesday 7:00am–5:00pm, and again 7:00pm–8:30pm for the Exhibitor Dessert Gala.
SESSION RECORDING AND VIDEOSTREAMING: Many conference sessions and events will be videotaped as a part of a documentary, "A Day in the Life of TIE." Select sessions will be streamed live from the conference and archived for later viewing. Signs will be posted outside of all sessions being recorded. If you are concerned about your likeness being captured on video, keep your face turned away from camera, or attend a different session. Thank you for your cooperation.

COLLEGE or CONTACT HOUR CREDIT: Registered attendees are eligible for CU Denver graduate credit or CDE contact hours for re-licensure. See Brent Wilson in the TIE Registration area or the CU Denver TIE Credit Support page for more information.
TIE TECH HELP DESK AND SUPPORT TEAM: The TIE Help Desk is located on the top level of the Conference Center, adjacent to the Bighorn B room. The TIE Tech Support Team can be identified by their blue vests. Don't hesitate to ask a colleague to help you troubleshoot an issue! Who knows, you could make a new friend!
LODGING INFORMATION: If you plan to stay at Copper Mountain Properties, check-in is at 4:00pm and check-out at 10:00am. A centralized check-in location for all lodging buildings booked through Copper Mountain Resort, is located at 509 Copper Road.
Directions: Upon entering Copper Mountain Resort, follow Copper Road past one stop sign. Copper Mountain Lodging Check-In & Athletic Club is located in the third building on   your RIGHT (next to the red Woodward Barn).
If you have any questions regarding other lodging, or if you have not received a confirmation from your hotel, please call the property directly.
CANCELLATION POLICY:  As stated in your registration confirmation email, TIE will not issue refunds after June 1st, or accept substitutions past June 11th. We apologize, but we cannot make exceptions to this policy.
EMERGENCIES: In the event of a medical emergency, please contact the TIE Registrar at [email protected].
Safe travels!
The 2013 TIE Board of Directors