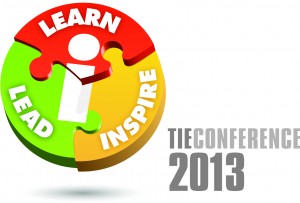 LODGING
Book your lodging for the conference at this link or call Copper Mountain Resort as soon as possible to book your room(s) at: 866.841.2481. Use Group Code 241 to receive our conference discount!  Rooms fill up fast, so don't delay!  Also visit Copper's website to find out about summertime family-friendly fun!

EXHIBITOR KIT
The 2013 Exhibitor Kit will be available in April.  Please check back then.  The kit gives you details about what you receive along with the price of your booth at our event. Be sure to order any extra items you may need through Brede by the June 8th deadline. You can contact Brede customer service with questions at: [email protected] or 303.399.8600.

INTERNET ACCESS AND ELECTRICITY
Your booth includes wireless Internet access for the duration of the expo at no additional charge. We are unable, however, to provide a hardwire ethernet Internet connection as we have in years past. Also note that you must contact Anna McKellar at [email protected] to order electricity for your booth ($25 per day).
EACH BOOTH INCLUDES (carpet must be ordered separately)
• (1) Standard Booth Size 10′ X 10′
• (1) One 6′ Skirted Table
• (2) Two Padded Side Chairs
• (1) One Wastebasket
• (1) One ID Sign With Company Name & Booth Number - Provided By Show Management
• Appropriate Draping
• A PLATINUM, GOLD or SILVER sign hung in your booth if your company falls into one of these levels of sponsorship
EXHIBITOR MOVE-IN/SETUP
Tuesday, June 18, 4:00pm – 7:00pm (exhibit hall NOT open)
CONFERENCE EXPO HOURS
Wednesday, June 19
7:00am – 5:00pm (Exhibitor Pavilion Open for the Day)
Wednesday, June 19
7:00pm – 8:30pm (Exhibitor Pavilion Open for the Dessert Gala)
Thursday, June 20
7:00 am - 12 noon
EXHIBITOR MOVE-OUT
Thursday,  June 20, 11-12 noon

SPONSORSHIP-LEVEL RECOGNITION
We will be providing all sponsors who registered at the silver, gold, and platinum levels with a corresponding color-coded sign to attach to your booth number. To thank you for your added investment in the conference this year, you also will receive a company sign denoting your sponsorship level!

LUNCH ON WEDNESDAY
Your booth will receive two lunch tickets for Wednesday, June 19th.   You can request your meal "to go" from any of the following restaurants or eat in shifts between your booth reps:
Pizza Carlo (at the bottom of the mountain diagonally across from Endos)
Jack's (diagonally across from the Pavilion. Note that Jack's closes by 1:15pm both days)
Endo's (diagonally across the Burning Stones Plaza from the Pavilion)
JJ's (take a shuttle to East Village to get there)
Solitude Station - Take the chair lift to the top of the mountain
NAME BADGES
We will be printing exhibitor name badges for the conference this year, but you may also want bring your company name badge to identify yourself.
LEAD RETRIEVAL
We are unsure if we will be using Lead Retrieval this year as we have had multiple challenges with providing it at past conferences.  Stay tuned!

VENDOR-SPONSORED SESSIONS
We have a limited number of spaces available for companies that would like to showcase their product in a 1-hour session to be held in the conference rooms.  The registration form will indicate how many vendor sessions are still available for purchase.

EXHIBIT HALL GAME CARD
We will give all participants an "Exhibition Hall Game Card." again this year.  The card will be used to collect the stamps of at least 20 of this year's sponsors in the Exhibition Hall as a condition for being entered in the final session prize drawing to win an iPad 2.  We will be providing the stamp this year and ask vendor to provide the pad.  We noticed that the game card encouraged more traffic in the exhibitor pavilion last year increasing our sponsors ability to obtain quality leads.

PRIZE GIVEAWAYS
Please let me know if your company would like to provide a giveaway for the Friday morning raffle drawing for all of our participants taking place in the Burning Stones Plaza at Copper Central. Our vendors traditionally have taken this opportunity to give away items of significant value, such as equipment and software licenses, at this major conference event. If you have smaller items you would like us to stuff in our attendee registration bags, please contact the conference Chairman, Karen Ortiz at [email protected] to coordinate delivery of those items.

QUESTIONS DURING THE CONFERENCE
If you have any questions or needs during the event, please don't hesitate to ask! You will find me at the TIE Booth (#108) for the majority of the conference. Other TIE Board members will periodically be filling in for me to ensure we cover all responsibilities for this event.  We all look forward to partnering with you this summer!

Erin Magley
President & Exhibitor Chair
TIE Board of Directors
[email protected]